Success Stories of UGC NET English Candidates Trained at RADIANCE Centre
Discover inspiring success stories of individuals who realized their UGC NET English dreams through the Best UGC NET English coaching in Trivandrum – RADIANCE Centre. In this extensive blog, we delve into the transformative experiences of former students and highlight the impact of RADIANCE's guidance and support.
Why RADIANCE is the Best UGC NET English Coaching in Trivandrum
RADIANCE Centre's reputation as the best UGC NET English coaching in Trivandrum is well-deserved. Here's why:
Expert Faculty:
RADIANCE boasts a team of expert faculty members who are dedicated to the success of their students. These seasoned educators bring a wealth of experience and knowledge to the classroom, ensuring that every student receives top-tier guidance.
Comprehensive Study Material:
 A key aspect of RADIANCE's success is its meticulously designed study material. These resources are tailored to meet the specific needs of UGC NET English aspirants, covering the syllabus comprehensively.
Personalized Guidance:
 RADIANCE takes pride in its individualized approach to coaching. The faculty members are known for providing one-on-one guidance, addressing students' unique challenges and helping them to overcome obstacles.
Interactive Learning:
Interactive learning is a hallmark of RADIANCE's coaching. Engaging classes and interactive sessions keep students motivated and actively participating in their education.
The Impact of RADIANCE Coaching: Real Success Stories
We've had the privilege of witnessing numerous success stories from students who opted for RADIANCE as their UGC NET English coaching center. These stories are a testament to the institution's commitment to nurturing talent and helping students realize their potential.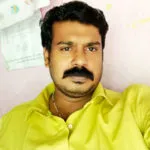 JISHNULAL.D.S
Lal Bhavan, Muthuvila, Muthuvila PO
" I have qualified NET in my 5th attempt and it was a turning point in my life. I completed my PG in 2015 while I was working as a teacher at a government school. I didn't have enough time and resources for NET preparation. I saw a newspaper advertisement of Radiance and I joined there during summer vacation for a Crash course. Dr. N.M Babu sir gave me the right guidance and other inputs. At Radiance only, I have learned to use English correctly and I will be ever grateful to the Radiance team."
Punoormadom, Kariyilakilangara P.O, Kayamkulam
"I was very disappointed with the previous results and almost clueless about the preparation strategies. After joining Radiance for NET coaching, there was a prodigious feeling of satisfaction within myself, and I could crack NET Dec 2019. I'm hugely indebted to Babu sir who made me positive, inspired and confident throughout the journey. Kudos to Radiance team for giving us the best."
Aneeshya S Michael
Alex Bhavan, Kattakkada P O, Kattakkada, TVM
" I joined Radiance Centre for English Studies for getting a proper guidance for my preparation for the NET. It was the support and guidance that I received from the faculty members as well as my batchmates that helped me to qualify the exam. I am thankful for each and everyone of them for the same."
Chandana.J.S
Palazhy, Brahamamcode, Aralummodu P.O, Neyyattinkara
" I knew I chose to learn from the best when I started attending classes in Radiance. I joined the institution for NET classes right after completing my Bachelor course. It was too early for me, but the constant motivation and guidance provided by Babu sir and the faculty members became my driving force till the end. I am hugely indebted to the entire team of Radiance as they helped me crack UGC NET and achieve one of the biggest goals in my life."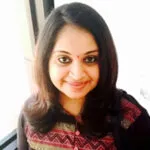 Krishna Priya, Veliyam P O, Kottarakkara
"I joined Radiance as I was preparing for UGC NET exam. The proper mentoring along with good study materials that were provided helped me to clear NET with high marks. I'm grateful to Babu sir for guiding me throughout the journey."

Arsha T P
Pournami, Near Railway Station, Padinjattinkara, Kottarakkara, Kollam – 691506
"I joined Radiance Centre for English Studies for my NET exam preparation. I am indebted to the faculties for helping me crack the exam with their proper guidance and lectures. A special thanks to Babu sir for enhancing my knowledge in English language and literature. Radiance is undoubtedly a great learning experience and the right choice for NET aspirants."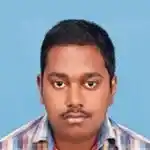 Abhi dev H.M
Aparajitha, Udiyankulangara, Vattavila P.O, 695132
"I joined Radiance Centre for English Studies as a part of my preparation for the PSC Assistant Professor exam. The coaching and guidance I received from the faculty members were of immense help for me throughout. I'm grateful to Babu sir as his proper guidance and strategies helped me crack UGC NET with JRF."

Divya Susan Koshy
KP 14/269, Pallithottathil, Priyadarshini Lane, Muttada, Thiruvananthapuram, Kerala – 695025
"Radiance has helped me to delve deeper into the nuances of cracking competitive exams like UGC NET/JRF. The classes were remarkable owing to the diligent faculty, student friendly approach and well prepared notes."

Abhirami P G
Oasis Villa, Thannivila, Naruvamoodu P O, Thiruvananthapuram
"The overall ambience of Radiance was tremendous, the faculties were very dedicated and the study materials which were given to us were intact, perfect and always updating. As a mother of two, to qualify NET seemed an unachievable dream for me, but Radiance' made me achieve it."
Gazhal, EKRA 57 H, Karakulam PO, Eanikkara, Thiruvananthapuram
"Qualifying NET was my dream. Now I achieved it because of Dr N M Babu sir's rigorous coaching and support. Thank you sir and Radiance, the institution which strongly paved my way."
Qualified NET, Krishna Vilasam, Punukkonnoor, Perumpuzha P O, Kollam
"I have tried NET 2 times before without any coaching and I could wholeheartedly say that I cracked it only because of RADIANCE. Like its name, it radiates accurate knowledge in a power-packed manner. Babu sir and his team of faculties are so friendly and ready to help at any time. Weekly exams helped me a lot to monitor my level of studying and thereby to bring progressive changes. Last but not least, I should definitely mention the soothing ambiance of our Radiance. It feels like a second home throughout the entire period of coaching as it is so calm and peaceful. If you are searching for a stress-free coaching class, I would definitely recommend RADIANCE. Thank you."

Shaphy Joseph J
JB Nivas Naduthottam Inchivila, Parassala P.O
"Radiance renders the best and cozy ambiance for all the UGC NET/JRF aspirants to attain their dreams. Being one among those aspirants, I have qualified JRF; the faculties here bolster us with their efficient teaching styles and methods, effective notes, and mock tests, preparing us to crack the exam."
These student testimonials paint a vivid picture of the success stories at RADIANCE Centre, showcasing the impact of its coaching and support on their UGC NET journey.
Best UGC NET JRF English coaching Kerala
The success stories of students like Divya, Abhirami P G, Arsha S, Aruvi M. G, and Shaphy Joseph highlight the comprehensive impact of RADIANCE Centre as the Best UGC NET JRF English coaching in Kerala. These students qualified for JRF, and their achievements underline the institution's exceptional teaching methods, dedication, and effective coaching.
The success stories shared here are just a glimpse of the transformational impact that RADIANCE Centre has on its students. With a reputation as the best UGC NET English coaching in Trivandrum and the Best UGC NET JRF English coaching in Kerala, RADIANCE Centre continues to guide aspirants towards academic excellence, helping them achieve their dreams.